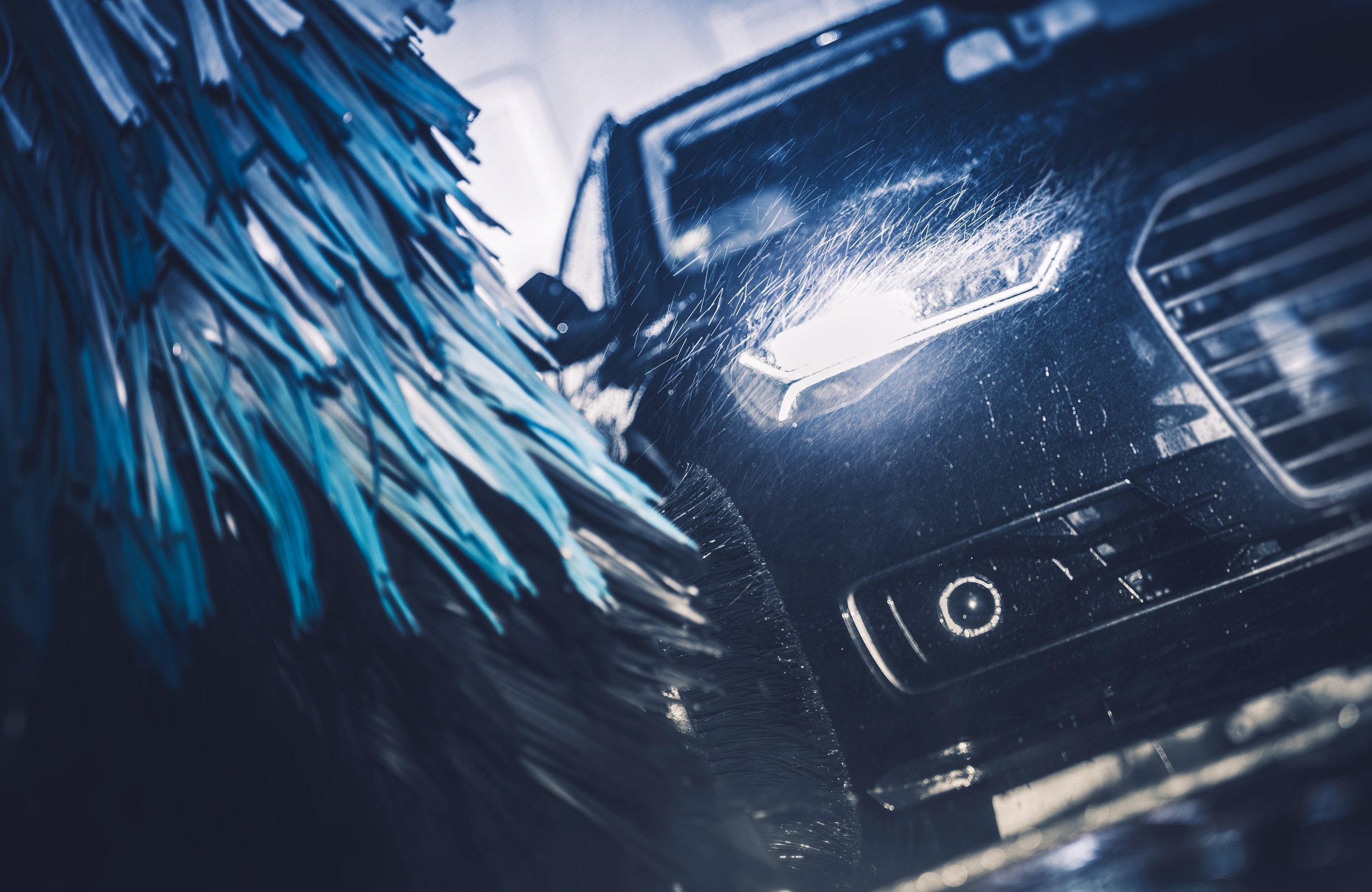 Fast, easy and convenient car maintenance.
Clean your car in no time at the Koprivnica car wash at the Supernova Koprivnica
Weather conditions, dust, rain and frequent driving make your car dirty, and if you wish your car to always shine, your ideal choice is the fast and simple self-service car wash. Easily and simply accessible, the Koprivnica car wash at Supernova Koprivnica is always at hand and an ideal place for a car wash while on the go – during a break from your daily errands. It will only take ten minutes to wash your car and continue on your way. The Koprivnica car wash offers you a hot water wash and micro-fine powder shampoo programme, demineralized water wash that leaves no traces and, finally, a rinse to achieve the high shine and an effect of sliding water and dirt from the car bodywork.
The car wash station allows you to park your car and stop to finish the washing by polishing the bodywork and windshields to make your car even cleaner and shinier. Choose the most affordable and the fastest way to maintain your car that guarantees excellent results.
Fast, simple and practical car maintenance
If you are spending a lot of time driving to work or on excursions and travel, let the clean car be as important to you as your clean home. A self-service car wash is definitely a much more favourable, and for many, the preferred choice. If you do not have a garage or a yard, and thus you do not have the opportunity to wash your car at home, a self-service car wash is your ideal choice.
At the Koprivnica self-service car wash, you can clean your car when it best suits you – at weekends, while taking a break from running your daily errands or on the way back from work – the car wash provides a non-stop service. Modern technology allows you to deep clean even the most stubborn dirt, and various washing programmes let you choose the one that will suit you best. You will also make significant savings by selecting the self-service car maintenance.
The micro-fine powder car wash shampoo is ideal for cleaning even the most resistant dirt – stubborn stains, bug stains or dust will disappear in a moment under high pressure. Softened water for rinsing used water as the finishing washing programme will give your precious car a special shine. The quick process of washing your car at the self-service car wash is a true advantage: there is no crowd or queuing; you can clean your car in ten minutes and get back to your daily errands while driving in a clean and tidy car.